Site Of the Moment:
Mamas We become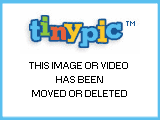 We are a great group of gals just starting out who would love to have you join us. We are a NO DRAMA board!
Rank
Site
In
Out
76

The Games Den



0
0
A Fun, Friendly, Relaxed Forum to chat & play games!
77

hunnys sweethearts



0
0
friendly womens board, come and make new friends, chat about life, everything else and play games
78

Power Moms



0
0
A place where moms come together
79

Martini Girls



0
0
Come check out our forum dedicated to long lasting friendships.
We have topics ranging in family and friendships to tv and gossip.
Please join!
80

Purple Rose



0
0
Purple Rose is a lovely little site that welcomes newbies with open arms. PR aims to have something for everybody and we love new member input. Everybody is welcome, so come join the fun!
81

Athenas Palace



0
0
A colourful site,offering free graphics,such as,images,backgrounds,dividers,buttons,glitters,etc.Also friendly community chat & games.x
82

Mystical Aromas



0
0
Handmade bath, body and home products such as soaps and lotions. Choose from over 100 scents or create your own unique fragrance! Check out our soy wax dipped teddy bears or get more information about our work at home opportunity.
83

Big Brother Chat



0
0
A grown up and friendly forum to chat to people about the up and coming Big Brother 8!!
84

fun for mums



0
0
a place for mums from all over to come and chat to other mums. feel free to come check us out, we would love to have you there.
85

A MOMMIES GETAWAY



0
0
A FUN PLACE FOR MOMMIES ALL AROUND THE WORLD TO COME AND CHAT WITH LOVING ENVIROMENT! COME JOIN US TODAY!
Page:
1
2
3
[4]
Last Update: Thu, 12.13.18 7:27
Next Update: Thu, 12.13.18 8:27
Next Reset: Thu, 12.20.18 4:34
Sites: 85
Powered By GoTop100.com